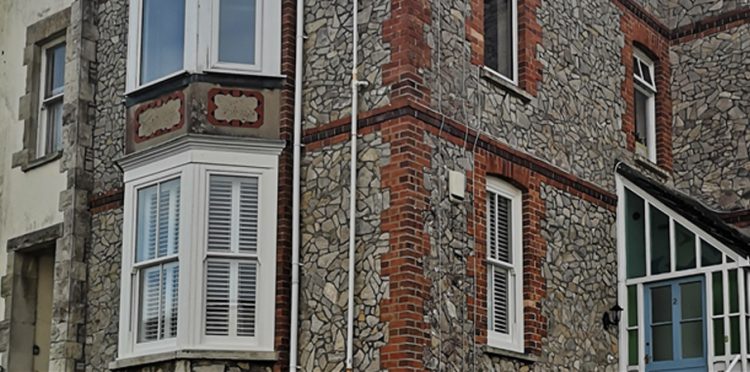 Case study
Renovating a Victorian flat with sash windows
The owners of a Victorian ground floor flat in Swanage undertook a makeover of the property by installing Symphony sash windows from the Bygone Collection. They used professional installers Premier Partners, Diamond Home Improvements.
The property itself is of a striking stone and brick construction; however, none of the windows appeared to be the originals. Originally the property would have had wooden box sash, it was clear these had been removed by a former owner.
Many people don't realise that a flat, (either rented or owned) means Permitted Development Rights are no longer in force and that permission must be obtained from the council.
Fitting three part-angled bays together with period-style shutters on the inside makes for a lovely installation and complete the look. It is good to see the ground floor return the fenestration of the original windows, especially when compared to the unsightly modern windows on the floors above.
The clients were very complimentary and said "We had 2 full sash bay windows installed by Diamond Home Improvements at our early Victorian property along with 3 other windows and bifold doors in the conservatory." 
The quality of workmanship and attention to detail of the sash bays, in particular, is second to none. We're very pleased with the excellent service and helpful fitters from Diamond – no complaints at all."
If you wish to replace your old draughty sash windows with the authentic timber alternative, Bygone Collection sash windows then you can find quality master installers of sash windows here
Share