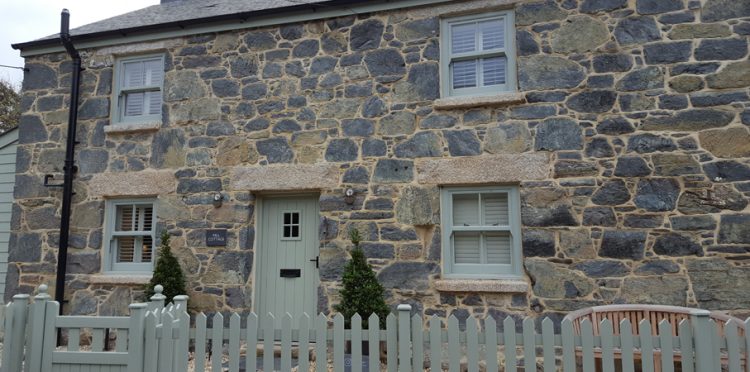 Aesthetics
Authentic wooden sash windows for your home
The number of people who have spent thousands of pounds purchasing their dream home and then sacrifice its value by fitting inappropriate windows is incredible!
Windows are the eyes of a house, and although good ones often go unnoticed it's important to get them visually right. With today's vast array of window designs on the market and the ability to look different from one's neighbour, it's all too easy to end up with something that doesn't quite fit the overall aesthetics, thereby losing the character, charm, and feel of your home. Remember that whether it's inside or out, when it comes to home design, consistency is a big factor. 
With news reports indicating an increase of plastic windows, mass-produced, regular, casement-styled, these will often jar the traditional look of beautiful houses in architecturally sensitive, conservation areas. So, if you are searching for genuine sash windows, then consider looking at the Bygone Sash Window collection, to maintain the character of your home.
SAVING-ENERGY SASH
Old wooden sash windows are notoriously inefficient, draughty, and noisy when they rattle in the wind, either that or they are painted shut!
If you're worried about receiving traditional "insulation" (i.e. not very effective!), don't, as with modern authentic style windows this is no longer the case. Complying with up-to-date insulation and thermal efficiency standards you're guaranteed they are every bit as modern as you might expect, but with the same character and charm of the original sash windows. look for windows with energy ratings, A-rated is best but most companies who offer A-rated products, remove the steel reinforcement. With some companies like Masterframe, you get steel reinforcement and A-rated, that's how good they are!
STUNNING SASH
With an aesthetic that is utterly incomparable in terms of style and one that adds a sense of elegance to your home, sash windows are stunningly beautiful and promise those periods, traditional stylistics whilst refusing to compromise on efficiency and durability. 
With the conventional spring balanced, or the traditional weights and pulley options, BFRC A-rated, as well as Energy Savings Recommended, these are the perfect windows for your home.
With all of these brilliant features, sash windows are the perfect way to retain the unique appearance your home has enjoyed. After a detailed discussion to help understand your precise needs, your installer will arrange to have your sash windows made to your exact requirements.
Share