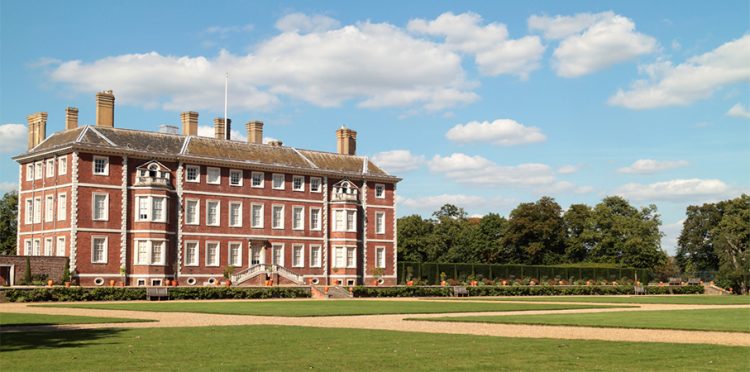 Aesthetics
Switching from Wooden Sash to uPVC
Join other exclusive houses and significant British landmarks
Timber alternative sash windows grace some of the most elegant private houses and commercial buildings. With the bespoke design via CAD and master craftsmen, replacing sash windows has never been easier.
The stunning installation also conserves the value of your property.
Feel the advantage of Timerweld® technology
Timerweld® technology can deliver authentic, wood effect joints, completely sealed frames and corners that look exactly like the original timber sash windows. A seamless fit with all architectural designs – Victorian and Gregorian, Timberweld® can be used in both modern houses and conservation areas.
Use the design team that co-created sash windows security standards
All UPVC sash windows meet the 'Secured By Design' standard. In fact, Masterframe's design team assisted the British Standard Institution (BSI) to create the security standards for testing sash windows.
Engineered with maximum security, Masterframe's sash windows come with a unique claw lock section making it impenetrable.
"Masterframe's sash windows replicate traditional sliding sash windows very closely. The effect is so convincing that it is difficult to differentiate between the two, even at close quarters." – Inspector, Office of the Deputy Prime Minister
Ultra Slim, Super Strong Meeting Rail
The Bygone collection features an industry first – a 39mm (1 ó") meeting lower rail that emulates traditional Gregorian sash windows. While other PVC-U sash windows look clunky, Masterframe's windows look slender and elegant.
And, the slim meeting rail does not sacrifice strength for style. It is 19x stronger than the average 52mm meeting rail, which means it can easily carry heavier glass weight, which is needed to create energy-efficient sash windows.
A-Rated Energy Efficient Sash Windows
All sash windows come with an 'A' Window Energy Rating (WER) and are Energy Savings Trust recommended.
While the UPVC sash windows mimic classical architecture, we care about the environment and energy bills. Created from recycled materials, our sash windows reduce heat loss by 74% or more.
Authentic Detailing With Slim Integral mullions
The width of the coupled windows is a clear giveaway that PVC-U sash windows have been used. Other manufacturers welded many frames together, and you can end up with 250mm wide unsightly mullions that decrease the glass area letting in less light.
With 99mm slim integral mullions, the sash windows look almost identical to old coupled windows making them the perfect sash windows to install in your home.
Internal Gregorian Bars and Glazing Beads
Instead of 28mm air-filled insulated sealed units, experience 18-24mm thin sealed units with Krypton gas that permit glazing beads and deeper Gregorian bars to replace timber sash windows seamlessly.
Long-lasting, Finest Run-through Horns
Unlike 'clip-on horns' that appear fake, fall off or fade over time, Masterframe's sash horns, also known as continuous or run-through horns, are chiselled from the sash, fitted with flush end caps and lend an authentic feel to box sash windows.
Original Looking Deep Bottom Rail
Other manufacturers use a quick, cheap and easy alternative to create a bottom rail that does not resemble traditional sash windows. With Masterframe windows, you get a thicker, butt jointed, deep bottom rail crafted by hand in our factory as a standard feature.
Patented Georgi® Clip For Extra Durability
Most people use the Georgians bars to push, pull or close sash windows. Since it is not traditionally designed to be used this way, the bars often become loose or become detached with time. Masterframe windows leverage patented Georgi® Clips to interlock and secure bars to the glass to make sure the bars stay attached to the window forever.
Wide Variety of Sash Window Collections
Masterframe windows offer bespoke design and a wide variety of designs, style, furniture under the Bygone collection – Symphony, Harmony and Melody and Classic collection – Vintage, Heritage and Authentic.
We offer sash windows in an extensive variety of colours that complement your décor and colour match it to prominent paint supplier palettes for new installations or old replacements. Visualise how your preferred colour would look with our free colour configurator.
Maintenance-free Sash Windows
One of the problems with timber sash windows is how difficult it is to maintain. If you love the look of timber but not the running maintenance costs, Masterframe windows are a perfect choice.
Once you install UPVC sash windows, you only need routine cleaning to maintain the windows. Unlike timber windows, sash windows do not wear down, get warped or require replacing.
Share