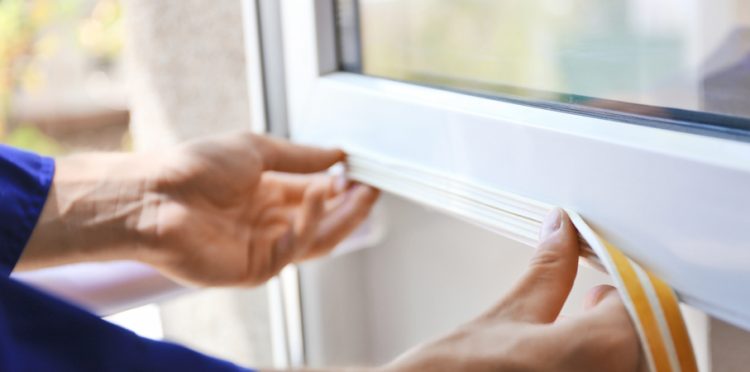 Buying
How to choose the right installer for your sash windows
As with any industry, you'll find evidence of good and bad practice. The much-maligned window industry is no different and can often be something of a minefield to the unsuspecting consumer, however following our  top tips to find  the right installer:
Get some recommendations and check online:
Word of mouth is by far the best form of recommendation, someone you know is more likely to tell you the good and bad bits of their experiences. 
Had Sarah Beeny not been chatting to a fellow mother at the school, she would never have been introduced to our sash windows for her stunning new home in Somerset.
Do be mindful that some companies pay for referrals. A charitable donation, a meal for two, or a cash reward, in which case you would be right to question their motives.
If you have not received a recommendation from a trustworthy source, your next move will be to visit trade websites such as Checkatrade and the Guild of Master Craftsmen. These sites pre-screen members and gain testimonials from their previous clients, however, the usual checks should still be done.
Many manufacturers have "approved installer schemes" installation companies that purchase windows from the manufacturer. Often these schemes are just a customer list of the chosen manufacturer. Guarantees stay with the installation company, however, Masterframes Masterinstaller network is different, as the workmanship of the installing company is guaranteed by masterframe itself. 
Once you have found some parties you are interested in, visit their website to see examples of their work and any testimonials they may have displayed there.
Ask for references and then ask relevant questions:
Ask for references from previous customers and if they cannot supply these, this is not a good sign. Speak to the customers and visit the property if possible.  Ask all the relevant questions such as: –
Did they listen to what was needed, offer you a range of solutions?

Were they punctual and polite?

Did the most senior Manager attend the site regularly to meet with you?

Did they maintain a clean and tidy site, cleaning up as they go along?

Did they finish each widow they started or work on every window at the same time?

Were the windows fitted correctly, behind the brick reveals or inserted into existing frames?

Were architraves replaced in timber or plastic, what did they do about shutters?

Did you encounter any hidden costs?

Was the project completed on time, in full, and within budget?
Get recommendations from the Local Authority:
Often people don't realize that this can be a valuable resource. While this will not be a guaranteed endorsement, some building inspectors would be happy to recommend local builders they have known for many years, or Trustmark often runs in conjunction with LA's.
Check availability and workload:
Good installers are generally booked up well in advance. Whilst it may be frustrating, it is often better to wait for the best company, rather than getting a quick installation and regretting it! Ideally agree with your installers on your scheduled start and finish date, especially if it's critical for a wedding etc in which case make the contract one which is "time is of the essence".
Make sure you get along:
You will be working as a team on your project, so only choose an installer with who you connect in a positive way. Remember a warm welcome and a cup of tea goes a long way!
Check that the builder is VAT registered and a member of a Competent person scheme
Whilst VAT is charged on replacement windows you'll be unable to benefit from zero-rating on materials for a new build if your chosen builder is not VAT registered. Once installed installations must be registered, either via the local building control or a competent person scheme (effectively a self-certification scheme) like FENSA, Certass, or Corgi. 
If you are planning a project that requires quality sash windows, then look at reputable companies like Masterframe who offer a range of solutions.   
Check out our case studies here for some inspiration.
Share