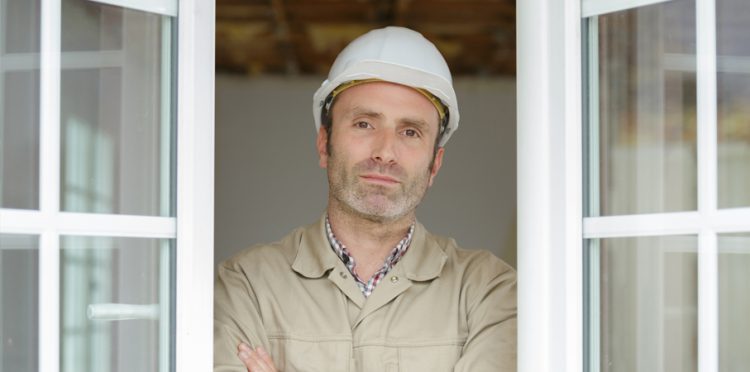 Buying
How to spot a dodgy builder
It can be tempting to try to save money by hiring the cheapest builder or window installation company you can find. 
Cutting corners by hiring a less than a respectable company, however, could end up costing you a lot more in the long run as you'll have to fix their mistakes. 
The real question is, how exactly do you identify a dodgy builder before you employ them? 
Don't fall for cold callers
We've all heard the spiel – "I was just in the neighbourhood and noticed…" or "I've just been working down the road and have some spare materials…" etc etc. It is imperative that you never take them up on this offer for one simple reason, and that is those good builders are busy builders. 
A reputable trader will never have to go knocking on doors touting for work this way, and you should never trust them when they tell you they can offer you a great deal.
First impressions are important
They say you should never judge a book by its cover, but in the case of builders and tradesmen, it is a useful indicator of their proficiency. You don't expect them to carry out the work in their best clothes, but a professional trader will at least make an effort to look professional on their first visit.
The condition of their van or truck is also telling. Dodgy builders will often have poorly maintained vehicles, just a mobile phone number, no permanent trading address and it is unlikely that any markings they have will be false! Check every aspect before you proceed!
A lack of official documentation
Even if they have passed every other test of a reputable builder, never deal with a tradesman who doesn't provide signed documentation and receipts. Dodgy builders will also often request cash up-front, but a professional firm or individual will have no problem covering the cost of their materials until after the work is completed.
Always ensure any deposit or stage payment is covered by an insurance backed indemnity schemes. It is mandatory to OFFER insurance for any replacement contract.
Check with the relevant competent person scheme, Fensa, Certass or Corgi, check with the government website "companies House" they will confirm the date the company started trading, often very different from what they claim.
If in any doubt, stop, find a better alternative, or fully satisfy yourself with what's being claimed, but if it seems too good to be true, it probably is!
Share