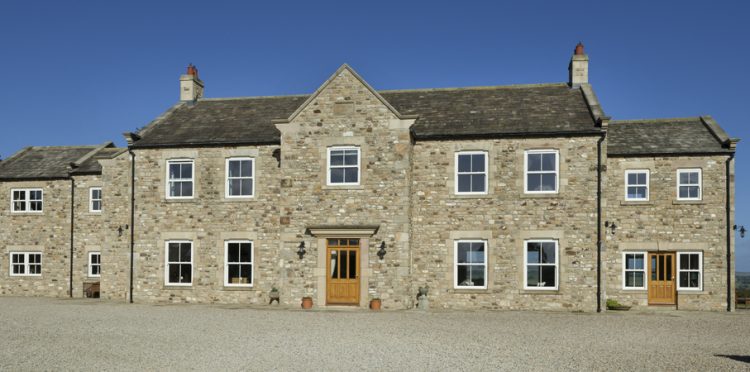 Conservation
What is the best solution for conservation properties?
Owning a listed property or one which is in a protected area, rich with culture, or one in an outstanding area of natural beauty has to be a real joy,  preserving the neighborhood's unique character, however, brings its own challenges  when it comes to upgrading or renovation
When you are looking to make changes, you'll find much depends upon the Grade or status of the property or immediate area.
Planners and conservation officers are required to ensure that the style and unique character of your property is kept for future generations to enjoy, whilst accommodating homeowners' desires, for improvements, so that buildings live on. Nobody likes to see old neglected shells slowly becoming dilapidated.  
Broadly, most homes in England have Permitted Development Rights,(PDR's) link out meaning homeowners can change windows "of similar appearance" without further permission. However, where properties have a commercial aspect, are rented, or have multi-occupancy then PDR's do not apply. 
Article 4 Directive or Listed properties Grade I or II, will need formal approval for any development. Occasionally Article 4 Directives do not apply to windows specifically so it's worth checking if the actual restriction covers windows.
Obtaining permission for your project will depend upon the importance of the building itself (the higher the listing the more scrutiny), the visual impact development is likely to have and to a lesser degree, the extended life of the building that your improvements are likely to have.
Listed properties require planning approval however a conservation officer's role, is less onerous, their job is to maintain the kerbside appeal of an area, in other words, protect or enhance the original charm of a property, ensuring homeowners avoid inappropriate additions, that damage the local character and affect the traditional aesthetic.
Conservation officers naturally dislike the damage that so many owners have inflicted upon their homes in a desire to install cheap double glazing, which has ruined so many properties in the UK. They simply won't allow bright shiny white, 
Unlike Building Regulation which is mandatory, planning decisions are discretionary, open to interpretation, decided case by case not setting a precedent either way, for, or against. 
Whilst it is possible to appeal decisions, additional information is virtually impossible to submit at a later date, so it is therefore vital that your initial application is as comprehensive as possible. It is well worth employing the services of a specialist consultant so that applications can be written which ensures heritage statements are true, accurate, and meaningful and that the benefits of any development far outweigh the visual impact they are likely to have.
Fortunately, when it comes to the windows for your conservation property, providers such as Masterframe, have the perfect solution with their stunning sash windows that encapsulate 300 hundred years of tradition whilst offering the same style, fenestration, and benefits required in the 21st century.
That's where the Bygone collection comes in, as it offers stunning sash windows that use the latest techniques to effectively replicate the traditional sliding sash design and make it incredibly difficult to tell the difference between the originals and modern-day alternatives. Things like grained wood foil finishes, slim meeting rail, deep bottom rail, and traditional butt-jointed construction with bespoke Porcelain ball furniture all add to create a suitable alternative to the original timber solutions.
As a result of their authenticity, an ever-increasing number of conservation officers are being won over and approving these new designs for use in properties in conservation areas.
Alongside the benefits they offer in terms of appearance, the Bygone sash windows are A-rated, which mean you'll also improve the energy efficiency of your entire household as well as offering a heightened level of security because every window is "secured by design", the Polices preferred standard for enhanced security.
For more information on how the Bygone collection sash windows conform to conservation area standards email conservation@bygonecollection.co.uk to receive a free conservation guide.
Share